Aktuell auf Musicradiostation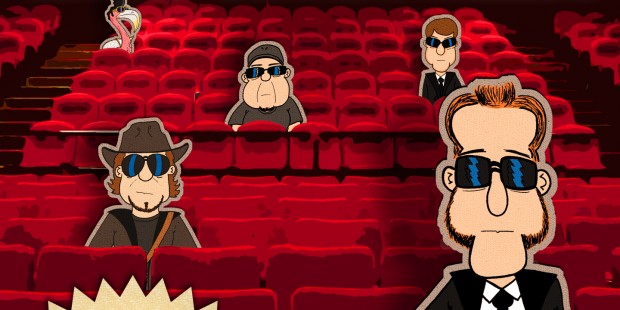 "So würde Elvis heute auch klingen" – Matze Roska, Mitte Studios
Die vier Berliner zeigen positiven Mut zur Neuheit und kombinieren zwanglos und gekonnt Disco-, Skate- und Hip Hop-Elemente, ohne dabei ihre Linie aufzugeben. Generell hat man das Gefühl, Elvis würde heute ähnlich klingen, wäre er nicht 1935 sondern 1985 geboren.
"Liebes Hymne 2.0"
Das zusammen mit dem Deutschen Filmorchester Babelsberg eingespielte "True love travels on a gravel road" ist eine monumentale Ballade mit Las Vegas-Faktor, die den Zuhörer anrührt und aufrüttelt. Liebevoll arrangierte Streicher und dramatische Pauken verschmelzen hier zu einer der wohl eindrucksvollsten und in Gänze unverbrauchten Liebeshymnen der Musikgeschichte. Im Hörgefühl beinahe staatstragend und schlichtweg zum Weinen schön. Der Song hat alles und noch mehr, was ein sicherer Charterfolg braucht.
"Motörhead-Rockabilly trifft Jerry Lee Lewis" – via Facebook
Wenn sich sakrale Syntheziserklänge mit Akustikgitarre mischen, leise Congas einem frischen Tag in der Savanne Zentralafrikas den Odem einzuhauchen scheinen und sich eine behaarte Männerbrust verschämt in frivol rotes Licht getaucht an einen glanzpolierten Konzertflügel lehnt, ist Eines klar: BIG BAD SHAKIN' spielen dort an diesem Abend nicht! Wenn jedoch massive Gitarrensounds und ein rumpelnder Bass gemeinsam mit modernen Drumbeats und einem notorischen Jerry Lee Lewis-Piano auf die Startbahn Richtung Recording Studio rollen, sind BIG BAD SHAKIN' wie gewohnt in Hochform.
BIG BAD SHAKIN' – they've done it again! New album out now:
Hollywood Flamingo.
Zu finden auf allen guten Onlinestores (Amazon, iTunes, Napster, eMusic etc.). Unterstützen Sie den Künstler und kaufen Sie die Musik. Copy kills music!
BIG BAD SHAKIN' are:
Brian "Razor" Conrad – Guitars, Backing Vocals
"Crazy" Soeren Heinze – Piano & other Keys, Vocals
J.B. Good – Drums & Percussion, Backing Vocals
Paolo Di Stefano – Basses
featuring Deutsches Filmorchester Babelsberg
"True love travels on a gravel road" recorded in collaboration with the Deutsches Filmorchester Babelsberg, Potsdam. Music & composition of all songs by Big Bad Shakin', published by Edition Roxon Musikverlag. Except: "True love travels on a gravel road" written by D. Frazier/A.L. Owens, "In the summertime written" by Ray Dorset. Arrangement by Big Bad Shakin' & Tommy Remm.
Foxrocks is a Trade Mark and member of the GEMA.
LC 18912 Foxrocks
© 2013 MCDP International UG
Titel: True love travels on a gravel road RADIO VERSION (feat. Deutsches Filmorchester Babelsberg)
[audio:FOXD707/dex311170701.mp3]
weitere Details zeigen